Protective Fire Gear | Lakeland Industries
Affordable access to premium, field tested protective fire gear with comfortable, durable, and athletic design features is often a major problem for fire departments across North America.

Until now.
Choosing Lakeland Industries to manufacture your protective fire gear offers your department administration the cost flexibility they are looking for while still offering firefighters the custom athletic fit gear they desire on the job.
Lakeland fire gear adheres to the National Fire Protection Association (NFPA) yet exceeds performance expectations when it comes to maneuverability, comfort, and functionality.

Selecting the right protective fire gear for your application requires an understanding of what is available and how the gear is constructed. Use Lakeland's Protective Gear for First Responders Catalog to:

Understand the right gear for your emergency situation
Understand the design details of each line of fire gear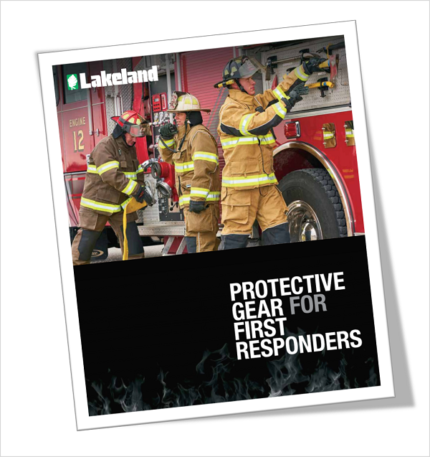 Optimal Fire Turnout Gear Construction
Not all protective fire gear is the same, and that's because it isn't just a matter of assembling quality materials. Every component and material plays a role in the gear's total heat loss, breathability, and protective performance.
There are three critical layers in protective fire turnout gear construction - the outer shell, the moisture barrier, and the thermal liner. The combination of each layer impacts many aspects of performance.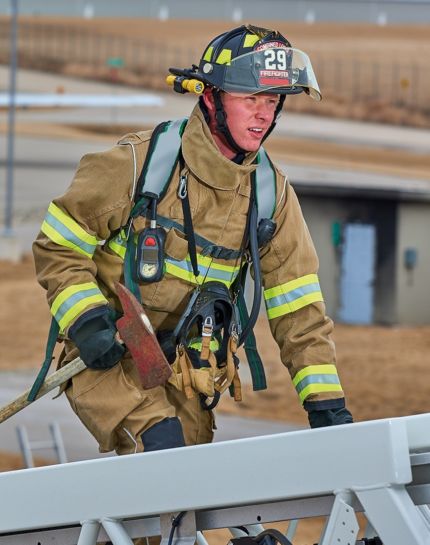 Part One: Outer Shell

The outer shell is the front line of a firefighter's protective garments. It provides about one quarter of total thermal protection.
Part Two: Moisture Barrier
The moisture barrier repels liquids, chemicals, and viral contaminants -- but it also plays a critical role in the airflow and breathability inside your turnout gear. The perfect balance will keep you dry and more comfortable.
Part Three: Thermal Liner
The thermal liner's primary role is to provide protection and reduce heat stress in conjunction with the moisture barrier. The two pieces together provide around 75-percent of the gear's protection.
In the line of duty, every single pound of clothing a firefighter wears can be the critical difference between agility and exhaustion. Lakeland Stealth Turnout Gear is made from durable, lightweight material to be 10-percent lighter than standard turnout gear. It's like dropping a tenth of your gear without any of the associated loss of functionality or safety.
What to Look for in Firefighter Turnout Gear
All turnout gear adheres to the NFPA standards, but not all fire gear goes above and beyond with extra design consideration for innovation, light weight, and maximum performance. Lakeland protective fire gear is a class above the rest with a number of innovations that save firefighters time and trouble. Here are some standard features of the Stealth Turnout coat and pants.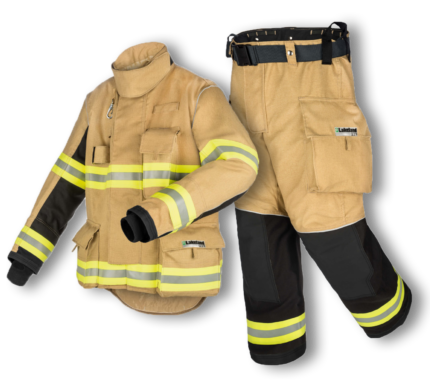 Lower Back Draw Cord Coat

Lakeland is currently the only manufacturer designing turnout gear with a lower back draw cord. This unique innovation is simple, but solves an extremely common problem. Oversized coats are necessary for air flow, but they tend to be burdensome when firefighters don their SCBAs (extra material in the back gets pushed to the front, forcing timely adjustments). The cinch cord tightens the extra material in the back, so you don't have to waste time on adjustments after putting on your SCBA.
Contour-Cut Sleeve
Ergonomically curved so it bends like the human anatomy, giving greater freedom of movement.
LazerMax™ Trim
Being seen is one of the most important assets a firefighter has. LazerMax™ Trim is a reflective strip that runs around the shoulder and arm seams on the jacket of your turnout gear for maximum visibility. It's especially useful on roadside calls where safety is a concern.
Pant Grip Handles
Pant grip handles are another simple, but unique and functional innovation. Handles on the side of the pants allow you to pull on your gear that much faster.
Seam Placement for Easy Moving
A lot of turnout gear pant legs have the seam on the side of the legs, which can constrict mobility. Instead, Lakeland has designed a turnout pant with a single seam on the back (similar to the design of motocross pants) which allows the fabric to bend naturally with the joint of your leg for easier range of motion.
How to Measure Turnout Gear
Measuring yourself for your turnout gear size isn't quite like measuring yourself for standard clothing sizes. To help out, we've included an easy instructional video and written instructions below.
Sleeve Length
To measure your turnout jacket sleeve length, run the tape measure from the nape of your neck, down the contour of your arm and past your elbow -- measure the distance one inch from your wrist bone.
Chest Size
To measure your chest size, wrap the tape measure around the fullest part of your chest. Make sure to keep the tape measure under your arms but around your shoulder blades.
Waist
To measure your waist size, run the measuring tape around your waist while wearing a shirt and slacks (you can measure around the shirt and slacks). Keep one finger between the tape and your waist while you measure.
Inseam
Measure from the crotch seam to the ankle bones, and round it to the nearest inch.
The Role of Protective Fire Gear in Physical and Mental Health
It's no secret that firefighters deal with a lot of stress. Almost every facet of the job requires hard work on both a physical and an emotional level. That stress plays a large factor in safety considerations on and off the job.
A majority of occupational injuries firefighters suffer are not directly related to fire, but instead cardiac and overexertion. According to a 2018 NFPA study, overexertion and stress make up the largest portion of both on and off duty firefighter deaths. Cardiac related deaths made up 44-percent of on duty deaths in the last decade, the study found.
At Lakeland, we design our protective fire gear to reduce the rigors and demands of the job as much as possible. Older fire gear often has strong thermal protection, but the thick layers prevent heat loss and breathability making them hot. That kind of strain can increase fatigue and dehydration quickly on a tough call. Lakeland's lightweight gear is 10-percent lighter than standard gear.
Our innovative designs are built to be reliable so you don't have to worry about the performance of your gear, and your focus can remain on the task at hand.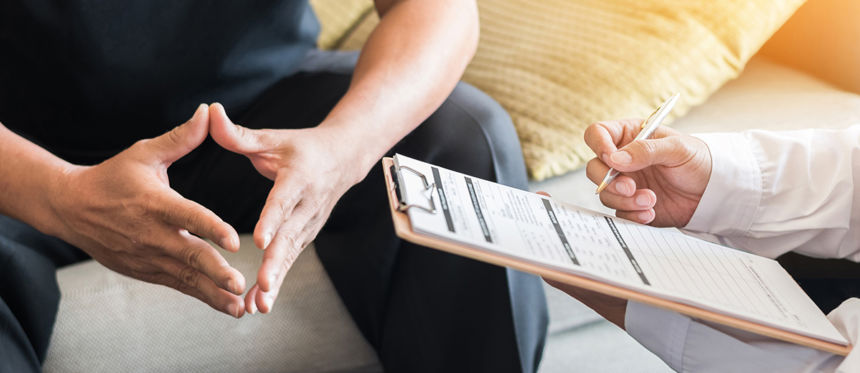 Firefighter Fitness Tips from Team Lakeland®
Optimizing your training takes persistence, dedication, and work ethic. If you want to be the best at what you do on the job, and perform at the highest level at the Firefighter Combat Challenge (FCC) you have to know how to optimize your training routine. We've got some tips for you in our articles below.
Why Choose Lakeland for Protective Fire Gear?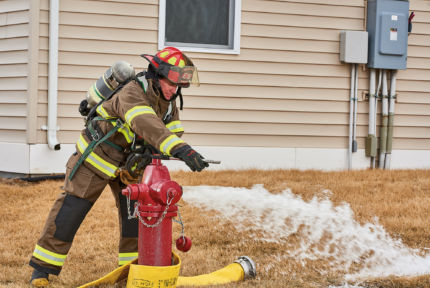 Manufacturers in the protective fire gear industry adhere to the National Fire Protection Association (NFPA) standards. But at Lakeland, we use advanced ergonomics combined with cutting edge materials to give you superior protection, along with maximum comfort, efficiency, and performance.

We spoke with actual firefighters and industry professionals to find out which problems needed to be solved in the turnout gear industry. Lakeland turnout gear will save you time whether you're on the rig or on the ground.
More Lakeland Fire Industry Gear
Dual Certified and Extrication Gear
Wildland Gear
Extrication Gear
Proximity Gear